Android Phone Tracker Apps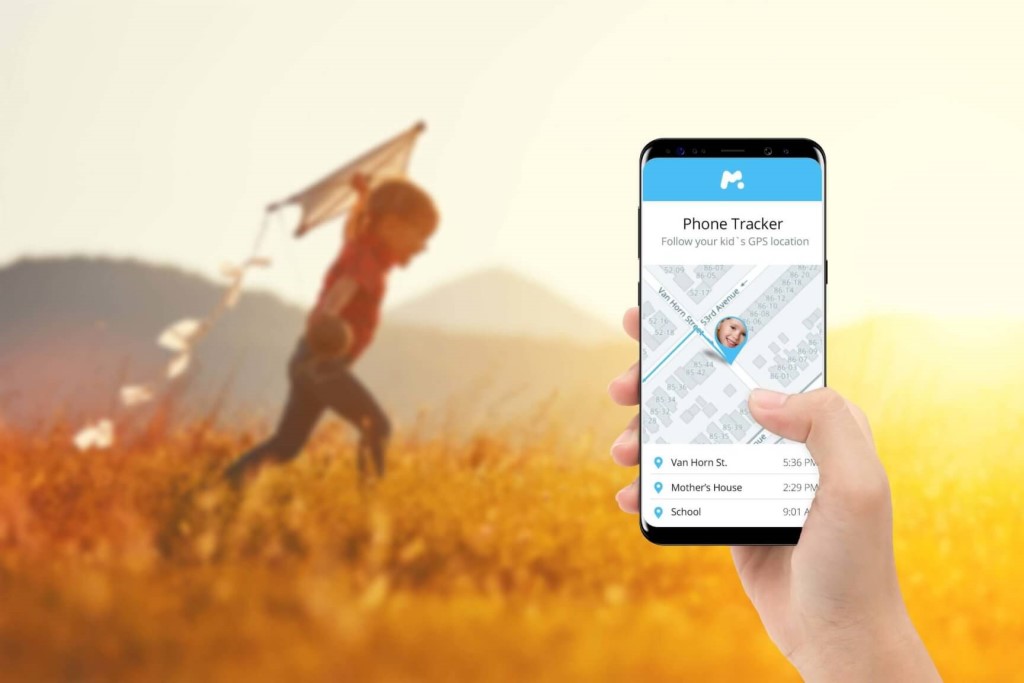 In 2021, legal action was taken against Google's AAID (Android Advertising Identifier). Google and all other apps on the phone can monitor a user and combine data about their online and mobile behavior thanks to the ID, which is somewhat hidden. Unfortunately, Google disregards this legal requirement, although the users' consent is required for this Android tracker. As a result, some concerned organizations have filed a suit against Google's tracking code AAID. By the way, the manufacturers of the AirTag Bluetooth tracker (Tile) for iOS have not yet had such claims addressed to them.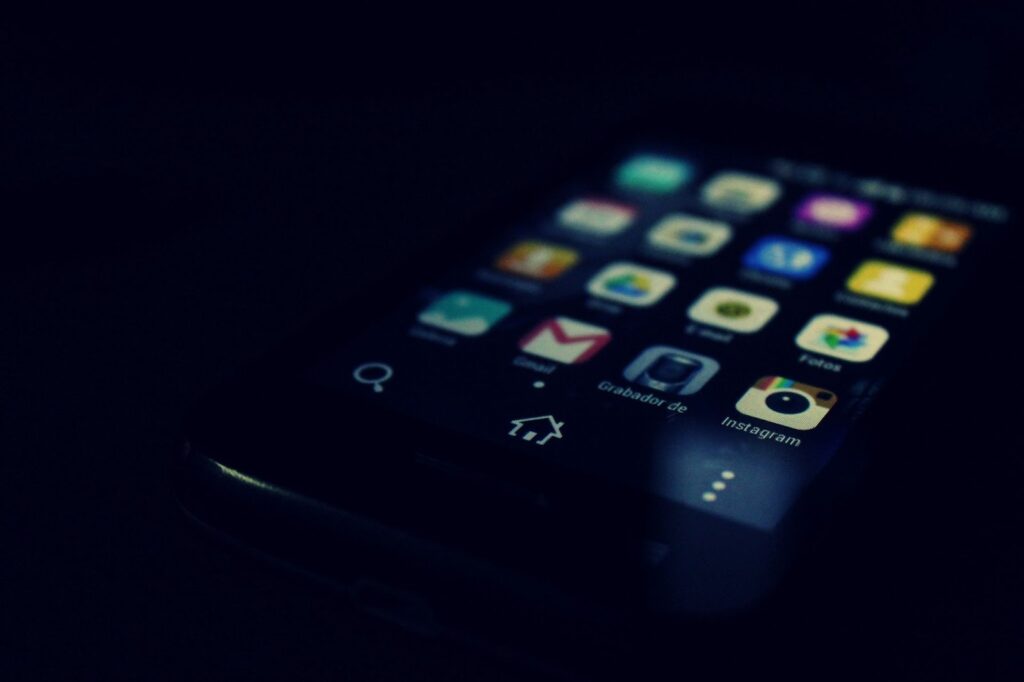 How Google Tracks Android Devices Without User Consent
Google Services has developed Google AAID software, which can monitor an Android phone without the user's consent. Similar to a license plate, the identification number can be shared between businesses and serves to identify a user's phone specifically. In addition, Google and other parties can access the AAID after it has been created to track users' behavior, including advertisers and application providers.
In addition, they can provide individualized advertising by using the AAID to describe consumer preferences. The EU's "Cookie Law" (Article 5(3) of the e-Privacy Directive) is very strict about how tracking is permitted and calls for the users' explicit, informed consent.
The troubling part is that via Google account, Google AAID is not only illegally installed without users' consent but also does not allow users to delete the software when they want to. A complaint regarding Google AAID claims that users can only "reset" the ID and must create a new tracking AAID to replace the old one. Unfortunately, this neither erases any previously collected data from the factory-built Android tracker nor halts it from taking further tracking.
Third-Party Android Tracker Apps
People have recently discovered the need to use the services of an iPhone or Android tracker. These tracking apps are primarily used by parents, suspicious spouses, employers, and others to protect or monitor the targeted device's user's activities. Unfortunately, subpar tracking app providers have plagued the iPhone and Android tracker markets. Still, some credible paid and free phone tracker variants have recently gained popularity. Among them are the following:
Mobile Tracker Free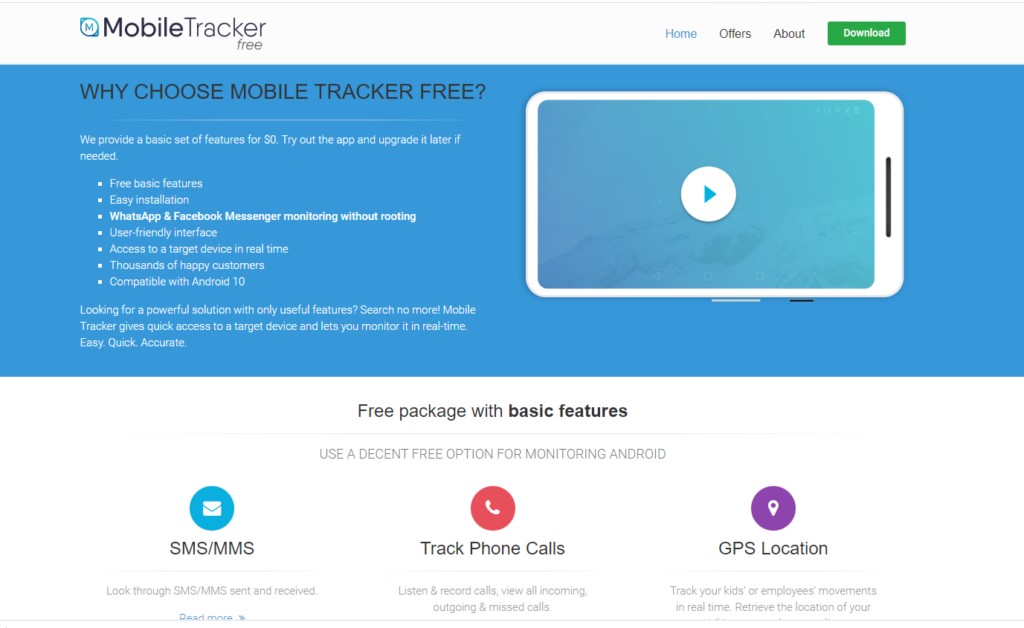 Mobile Tracker Free includes some fantastic free features. The Android tracker has risen to the top of the competitive phone tracking app market. The tracker can monitor social apps such as WhatsApp and Facebook. The locator is compatible with phones working on the mentioned operation system only, Samsung brand, for instance.
Some of the advantages of using Mobile Tracker Free include:
Installation is simple.
This tracking device is handy.
It provides access to a variety of social apps.
You can keep track of both incoming and outgoing messages.
It does not necessitate phone rooting.
It provides real-time location information.
Pros
Maintain a record of all SMS messages received, sent, and deleted.
You can view text messages sent, received, or deleted by the monitored phone and hear phone calls that Mobile Tracker Free is recording.
Easy installation and easy interface.
The Android tracker is straightforward to install on the targeted phone. The app installs under split seconds.
Cons
Payment on the app is stressful.
uMobix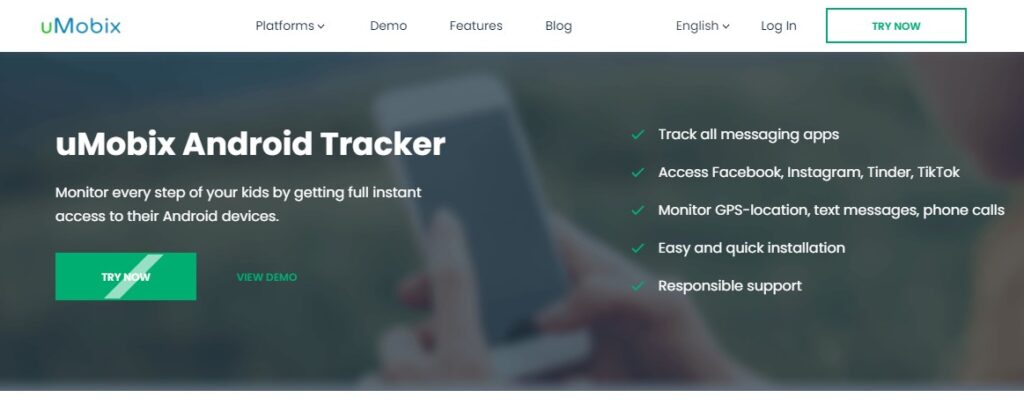 uMobix has made a name for itself as one of the top trackers in a brief period since entering the market. The most intriguing aspect of the app is that it does not require permission. This Android phone tracking tool is well-known for its precise results and simple design. In addition, the developers of the apps make sure that new versions are consistently made available so that tracking can be done more quickly and easily without arousing suspicion. uMobix works with the mentioned operating system, as well as with iPhones.
Among the many unique features of uMobix are:
Monitoring live phone calls.
Text message monitoring.
Browser history tracking.
You can view the target phone's photo gallery.
An advanced GPS tracker feature.
Pros
Keep track of all SMS messages received, sent, and deleted.
uMobix allows you to listen in on phone calls and view text messages received, sent, or deleted by the monitored phone.
Gives you access to a list of all incoming and outgoing phone calls.
This is a must-have app for anyone who wants to keep track of their spouse's social activities, such as incoming, missed, tracking outgoing, or even deleted phone calls.
You get access to their social media apps.
The use of text messages and phone calls by people has recently decreased. Instead, they use social media platforms. As a result, uMobix gives you access to these apps without informing your spouse about the spying. You will be given the user's exact real-time location and history of places visited.
uMobix keeps you hidden by making sure the person you're spying on isn't aware of it. Use it as a helpful tool for your monitoring needs.
Cons
To gain full access to some of its features, you must subscribe.
Hoverwatch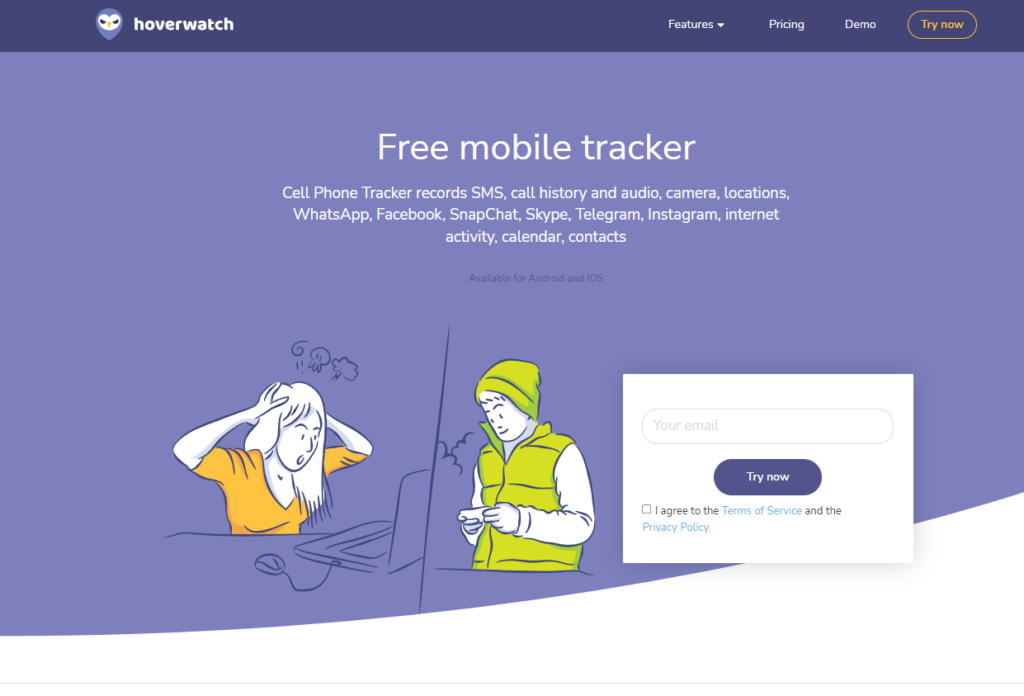 Unfortunately, tracking is not something that anyone enjoys, not even an innocent child. It is considered an invasion of privacy, so people can go to any length to keep their private luggage of activities private. Hoverwatch, on the other hand, can assist you in tracking someone's phone and break down their defenses without them even knowing you were there. It is currently one of the market's monitoring applications out there. It is incompatible with iPhones, but it works flawlessly on phones.
Hoverwatch offers the following features:
It enables you to view their text messages.
It provides you with their contact information.
It takes a selfie of anyone who tries to unlock the targeted phone and sends it to you.
This Android tracker is entirely undetectable.
It saves information about all websites visited by the user of the Android device.
Enables you to download and install this phone tracking app from your online account.
Pros
It helps you root the target device.
Assume the targeted phone has an incompatible operating system. In that case, the Hoverwatch app can help you root your phone and install an operating system that will allow you to complete the task.
The ability of the Hoverwatch to remain wholly hidden is well-known. The spouse will never suspect you are already on the phone with them.
It includes a geolocation tracking feature.
Using the available geolocation tracking function, you can get a precise real-time location of where they are.
Cons
You must have physical access to the target phone.
It works best on rooted phones.
SpyBubble Pro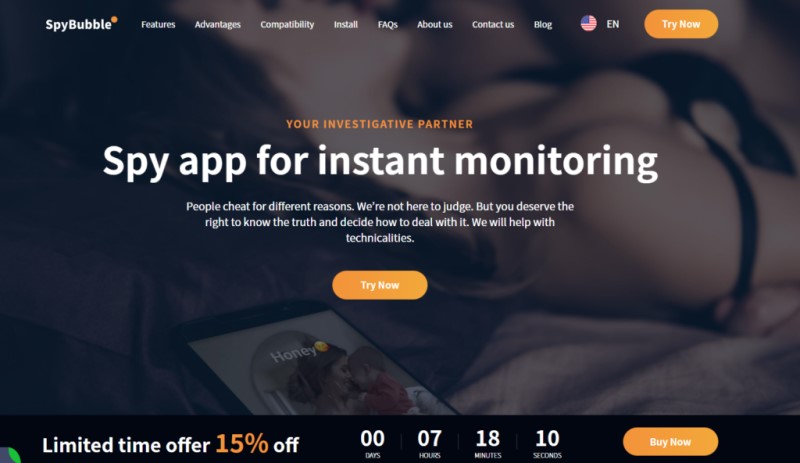 SpyBubble is a well-known free tracking app for Android. Regardless of the phone's operating system, you can remotely monitor all of a targeted device's activities and have reliable access to information about their communications and social life because it works with all cell phones. SpyBubble tends to install itself on smartphones in a flash, making it possibly the most straightforward spy app to set up. However, the app's user-friendly interface is the most considerable benefit.
SpyBubble provides you with the following unique features:
It enables call tracking.
It gives you access to the targeted device's contact list.
It allows you to view the targeted phone's text messages.
It supports location tracking.
You can fully access the monitored phone's web browser.
It gives you access to the phone's media, such as photos and videos.
It provides screenshot reporting.
You can access over 20 social apps on the targeted device.
Pros
Simple dashboard.
The most appealing aspect of SpyBubble is its straightforward interface. You don't need any technical knowledge to use the app.
It is completely concealed on the target device.
SpyBubble keeps you hidden by ensuring that the person you're spying on is unaware that you're spying on them.
Rooting is not required.
Unlike some applications that require your phone to be rooted to function appropriately, SpyBubble is compatible with all Android operating systems and produces the same results regardless of the operating system.
Cons
It does not support geofencing nor has a keyword alert.
Cocospy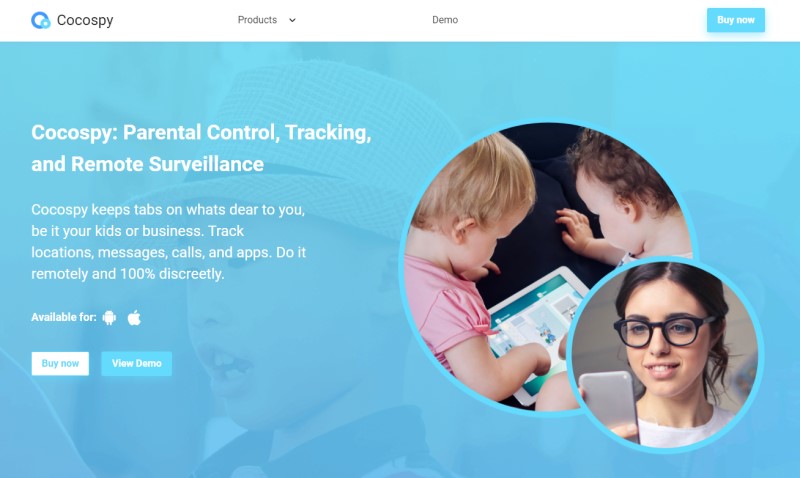 Cocospy has a solid reputation for being one of the most dependable trackers for parents and suspicious spouses. In addition, the app has a reputation for having exceptional capabilities and offering users reliable information about remote surveillance. The app is compatible with both iPhone and Android phones.
Cocospy gives you access to the following features:
You can read their messages.
It gives you access to the targeted phone's contact list.
Gather all keystrokes from the targeted device.
It is possible to read individual and group conversations.
It allows you to view all photos and videos saved on the target device.
Pros
It hides your tracking from the individual.
Cocospy is well-known for its complete discretion. The spouse will be utterly unaware that you are already on their phone.
It provides real-time location data.
In real-time, you are given an exact location of where they are.
Cons
You would have to pay to gain access to all features.
Find My Device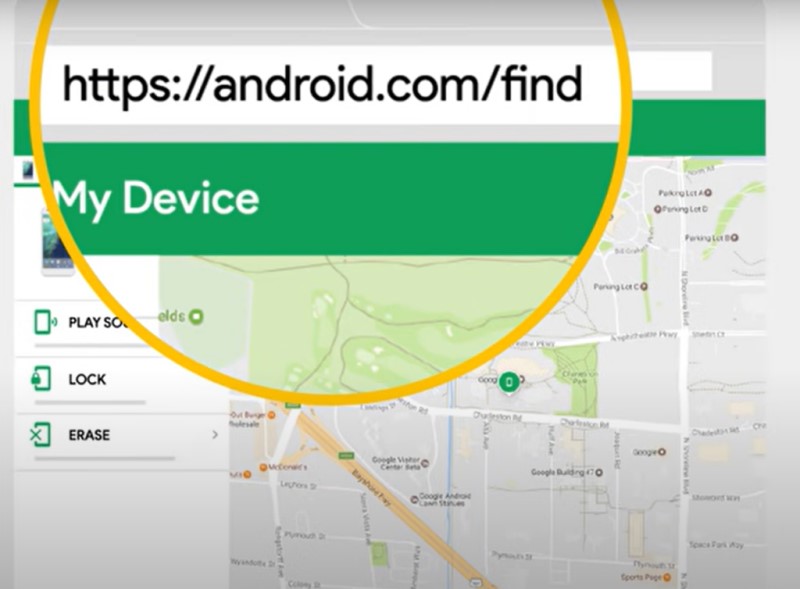 The "Find My Phone" option is an in-built Android tracker that is very helpful to users because it makes it simple to locate a lost mobile phone. You can use this to quickly locate a lost phone anywhere, such as your home, office, or anywhere else. First, you must sign in using your mobile device's Google account, which will be used to find your phone if it gets lost. Then, you can find it by searching on a web browser using the same Google account you used to log into your mobile device.
Some of the features of Find My Phone include:
You can use it to erase the phone's data
You can use it to obtain the time and notes of the phone.
Pros
It is accurate and provides guidance.
Every day, several million people use Google Maps. It serves as the foundation for the Find My Device software. Find My Design offers the user a suggested route, much like Google Maps does.
Few resources are required.
The phone's performance is unaffected, and the battery is not depleted by Google Find My Device.
Cons
Find My app must be manually activated.
Features You Get If You Choose One of These Spying Apps
Some of the features you get to access using any of the above Android tracker include:
Text Messages
People have gradually shifted from dependence on phone calls to text messages. So, the monitoring apps have enabled you to access the targeted phone remotely conveniently.
Photos & Videos
You can access photos and videos to understand better who the person is.
Social Media
Social media platforms are fast taking over many activities. Illegal activities like internet fraud and initiation into bad habits are now norms on social media platforms. A tracker is one approach parents use to get involved in their kids' lives to monitor and guide them properly.
GPS Tracking and Geofencing
You can use Geofencing, which uses the phone's GPS and Google Maps to define a virtual border of the targeted device, through the tracker apps.
Keystroke Logging
An excellent app assists in creating records of everything the targeted device does on their phone. As a result, they can be used to track someone's phone from your device quietly.
Verdict
Whether using spy applications or a phone number tracker, tracking a person's activity without their consent is illegal and might land you in a severe legal battle. However, you can't fold your hands and let your kids be victims of fraudulent activity. So, if you are trying to track your kids' or your staff's activities, the above-discussed trackers can be instrumental to your cause.
Agree that for 2023, such services will help you find answers to many questions. In the future, it will contribute to warning many unpleasant situations.
FAQ
Why should I use phone spy apps?
Monitoring apps track email, phone calls, and other activities. It can help you determine whether or not your partner is cheating on you and help parents monitor their children. You can use apps to track them down when phones go missing.
Can I prevent my phone from being monitored by anyone?
Turning on "Airplane Mode" is the simplest way to avoid being monitored. This turns off the Wi-Fi radio built into your phone and your cell phone's radios, preventing them from connecting to the spy app. By the way, an unexpected geolocation enabled icon can also be an unknown tracker alert.
Can spy apps be somehow detected on a target device?
The most intriguing aspect of these phone trackers is that they are imperceptible. So, the only way the person being tracked will know they are being tracked is if you make a mistake or use an inferior tracker.
Is physical access to the target phone required for its location tracking?
Using an excellent mobile phone tracker like GEOfinder.mobi, you don't need physical access to the targeted phone to obtain its location. If the targeted device is Android-based, you will need to physically access it to install a spy app to track not only the person's movements.