7 Best Package Tracker App for iOS and Android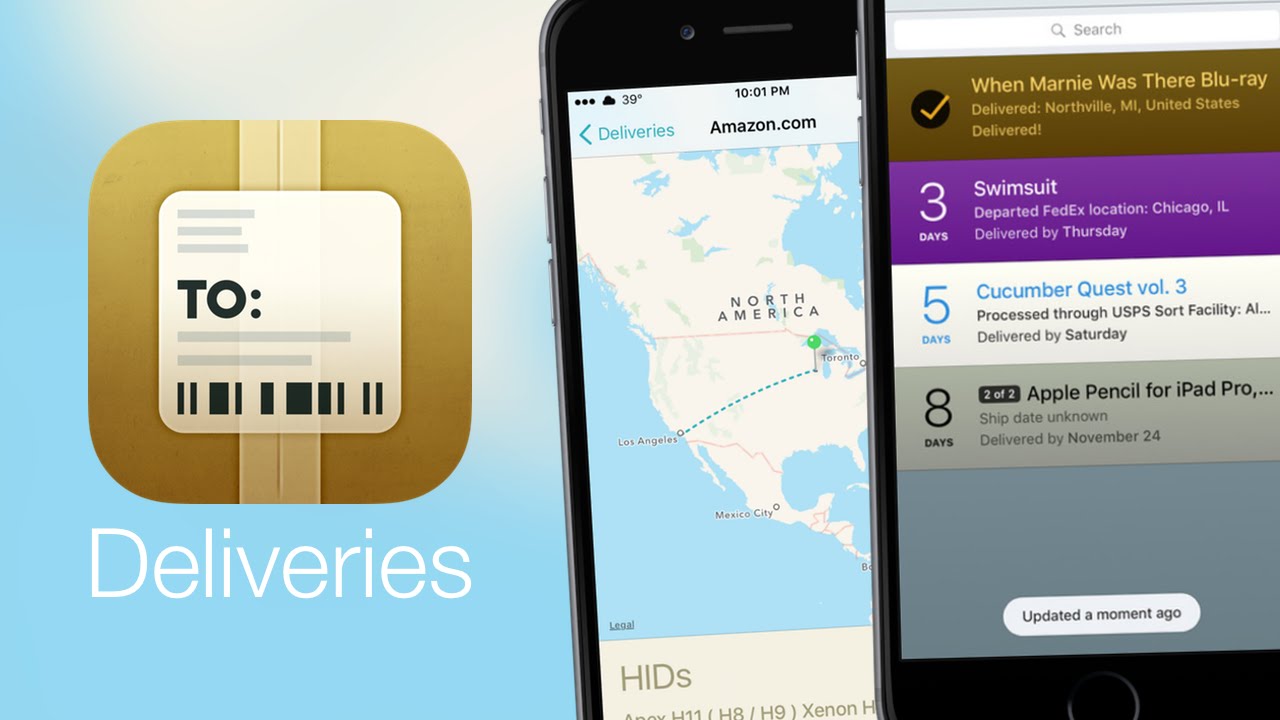 Online purchases have garnered a lot of momentum in recent years, giving rise to high shipment volumes and the use of package tracker apps. People are constantly looking for easier ways to make purchases online without leaving the comfort of their homes. A recent study that measures volume and spending on shipment in 13 major markets reveals that parcel volume grew from $44 billion in 2014 to $65 billion in 2016.
As a result, more e-commerce and shipping platforms have emerged to serve this growing market. However, while online purchases seem to be gaining a lot of traction, it has been plagued by issues bordering on logistics. Shipping and delivery accuracy demands have not been fully met. In the face of this challenge, several package tracker apps for delivery tracking have hit the market.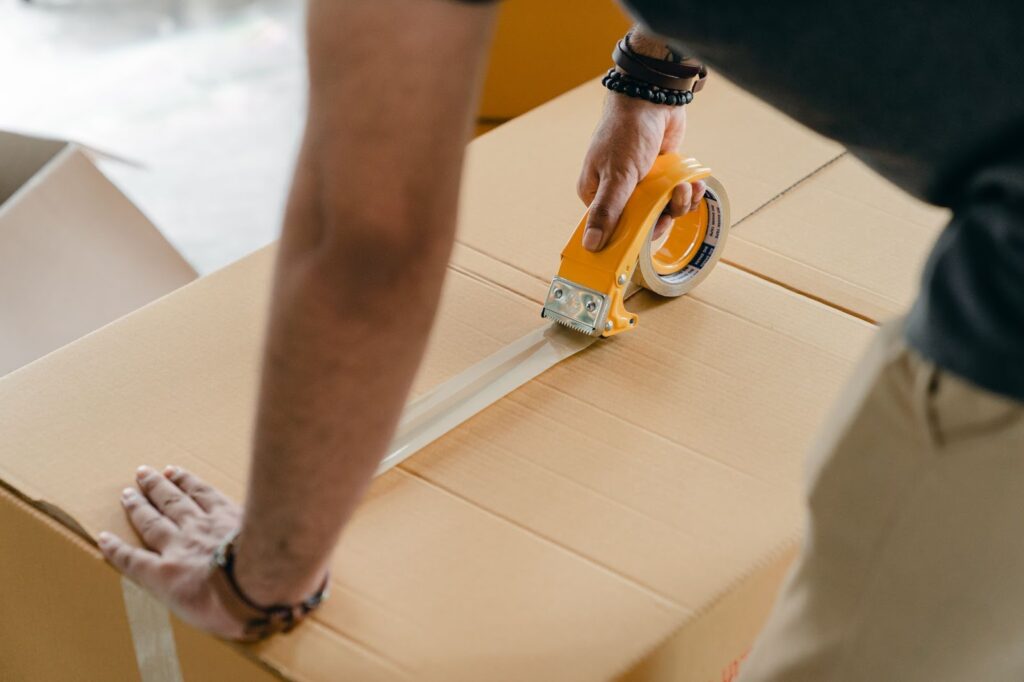 However, there is a proliferation of package tracking apps both on Android and iOS, making it difficult for users to pick the best delivery tracking app. To help mobile users have the best parcel tracking experience, this post will uncover the best package tracker apps for iOS and Android in the market.
What Is a Delivery Tracking App?
Delivery tracking apps are software applications designed to help people who have made purchases online track their packages from any location or courier service in the world. The app uses tracking numbers assigned to deliveries or parcels to monitor the location of the parcel in real time.
Delivery tracking applications centralize parcel monitoring by ensuring that online buyers do not have to start searching for orders on different vendor websites. With a package tracking app, all you need is the item's tracking number. Once you input the tracking number in the app, it shows you the item's location and where it's headed next.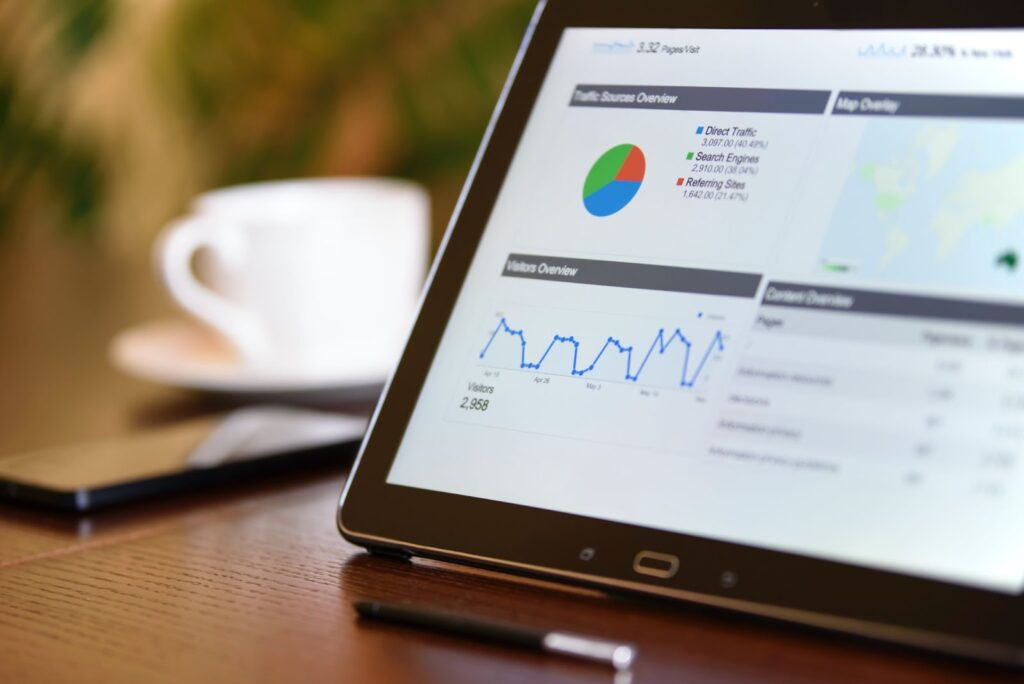 Why Do You Need a Package Tracking App?
Package tracking apps are becoming increasingly useful in the post-COVID-19 world, where many people have become more comfortable shopping online and having their goods delivered to their preferred locations. With the rise in online purchases, there is also a rise in shipment deliveries.
Recent statistics released by ReadyCloud suggest that about 23% of item returns are due to wrong delivery. Therefore, package tracking apps have become a go-to solution to mitigate the rate at which consumers witness errors in package delivery.
In other words, with a tracking delivery app, you are handed the power to monitor the movement of all your parcels from different vendors, regardless of their location worldwide. This makes it more convenient for buyers who always have a high volume of shipments to protect. In addition, using a package tracking app helps reduce expenses for both the consumer and the seller. For every package delivered wrongly, it takes extra logistics costs to return the package to the rightful owner.
Another benefit of using the package tracker app is that some of them allow you to make your order within the app, making it a seamless and more efficient option for buying and monitoring your parcels.
7 Best Package Tracking Apps for Android and iOS
Below are some of the best shipping tracking apps for quality service.
Deliveries Mac: a Package Tracker for iPhone, iPad, Apple Watch
If you use an iPhone, iPad, or macOS, Deliveries might be your best shot if you're looking for a reliable delivery app for iPhone or iPad. Having gathered a lot of experience from their many years in the parcel tracking market, the Deliveries app provides an easy and centralized way of tracking your packages.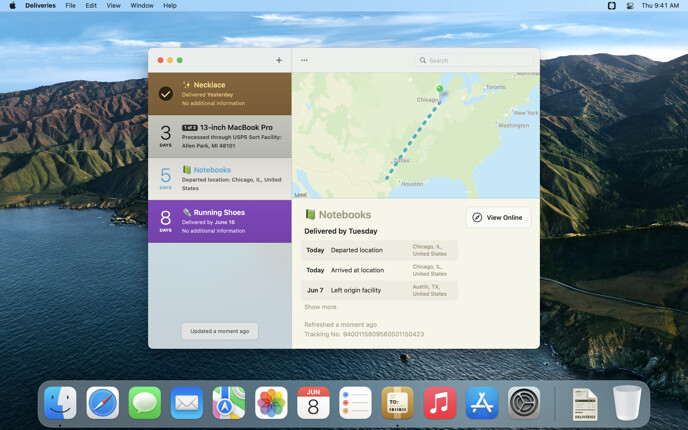 Apart from being able to access this way to track Apple package on your mobiles and tablets, the recent release of Deliveries also makes it possible for users to access this product on Mac and Apple Watch. What's more, there is a tremendous revamp of the user interface in the latest release, making it easier for people to navigate the app and access new features.
Key features: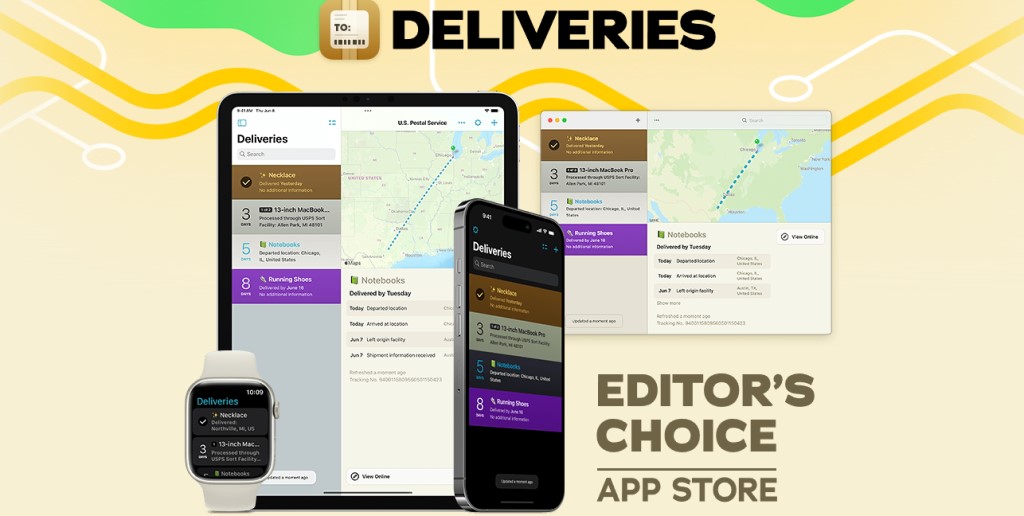 Easier Ways to Add Deliveries
The app comes with features that make it easy for anyone to add deliveries. With this new upgrade, import, export, and navigate the app's interface seamlessly.
Multiple Selections
On the Delivery package tracker, easily select multiple items at a time and treat them as a whole. This feature helps you save time, especially when you have too many deliveries to handle.
Flexible Pricing Structure
Before now, Deliveries ran on a one-time purchase pricing model for all users, but with the recent release, enjoy the flexibility in the subscription payment model. It makes it possible for users to subscribe monthly or yearly, and even when you cancel your subscription, you won't lose track of the package in your tracking list.
Drag and Drop Capability
The drag-and-drop capability is one of the new features of Deliveries. With just the movement of your fingers on the screen, easily rearrange your orders on the screen.
Siri Assistant
Siri is an Apple-powered intelligent voice assistant. With the Siri feature on the app, easily command the app to perform some functions while you get your hands busy on other things.
Intelligent Clipboard Detection
When you have an item copied to your clipboard, Deliveries can automatically detect and use it without you pasting the item.
Parcels – Best Global Shipping Tracking App
If you need a reliable platform that covers all the major online sellers and locations worldwide, Parcels should be your choice. Accessible both on iOS and Android, Parcels can help you track your packages from China, Pitney Bowes, eBay, Royal Mail, FedEx, Amazon, AliExpress, UPS, Shein, Deutsche Post, US Post, Canada Post, Vova, etc.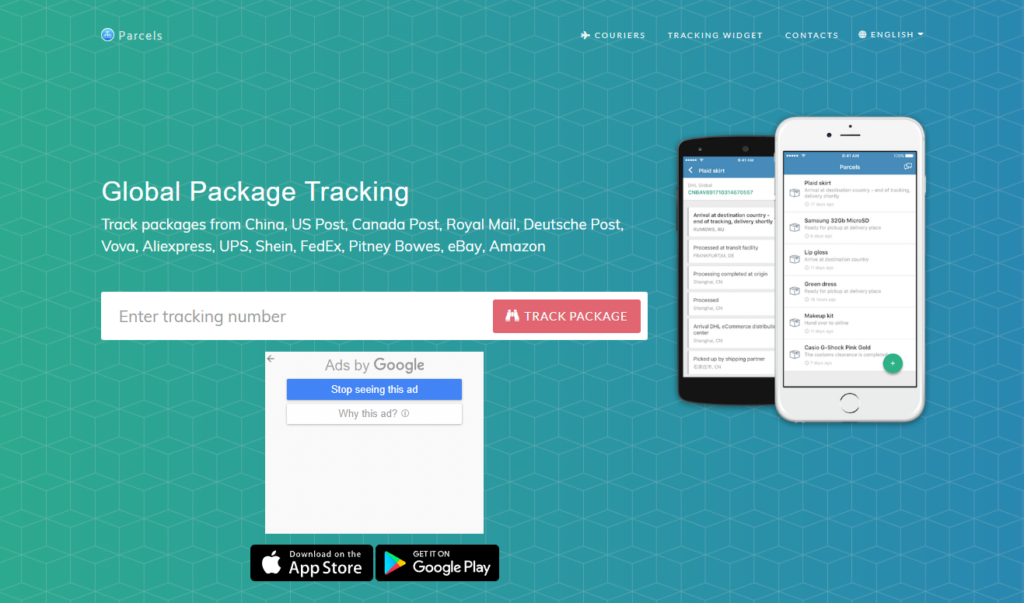 Apart from its global coverage, Parcel offers one of the best user interfaces. You do not need anyone to direct you on how to navigate the app, as everything is spelled out in a simplistic design. Just on the landing page of the website, you have a space where it is possible to easily input your tracking number to start tracking your package.
Scrolling down, many answers are provided with FAQs, making it easy for first-time users to see and learn the best ways to use the platform.
Like other package trackers, Parcels allows users to easily import their orders from other shopping sites like AliExpress, eBay, and Amazon. There is also an option to customize how you process your order by using the filter option on the app.
To use Parcels, you can start with their free package tracking version, which contains ads and allows for a given number of package tracking. The paid version is the real deal. It comes without ads, offers an unlimited number of package tracking, and has automatic push notifications to alert you when necessary.
Route Package Tracking App
Here is another track order app that allows you to keep an eye on everything in one place. Route offers a pleasant user interface and is simple to use.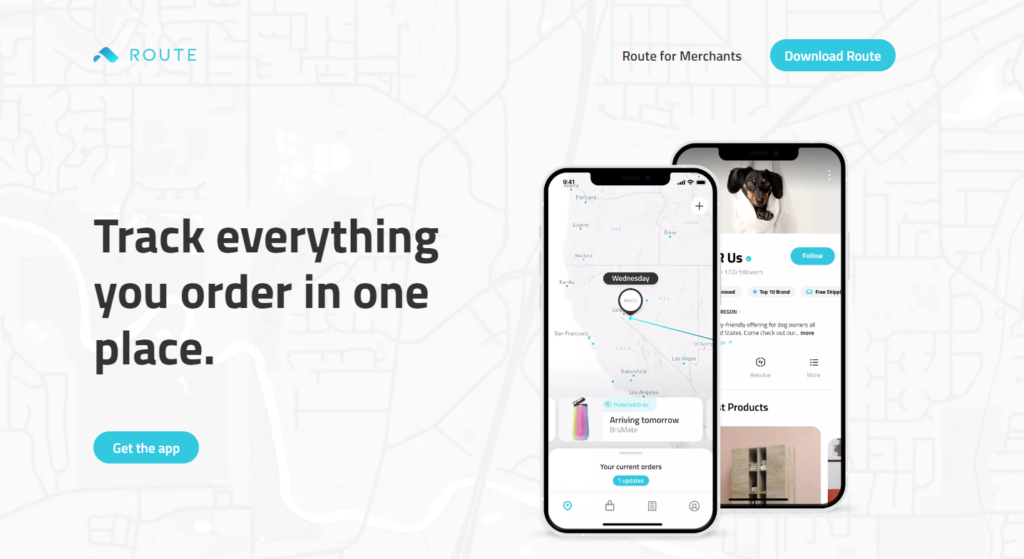 With Route, you're assured of your privacy as you have the option to activate read-only. When this permission is granted, your activities on the app become private. Another interesting thing about this package tracker is the ability to activate the Add Package Protection during checkout. This gives an extra layer of protection to your orders in case one gets missing, damaged, or stolen in transit.
In addition, Route has other smart features such as automatic package tracking and real-time shipping updates and offers the flexibility to connect any email account to the app.
AfterShip Package Tracker
AfterShip is one of the best shipping tracking app options to leverage, especially if you have large volumes of shipments to track. It allows users to track up to 50 packages at once, making it easy for customers to conduct parcel tracking at scale.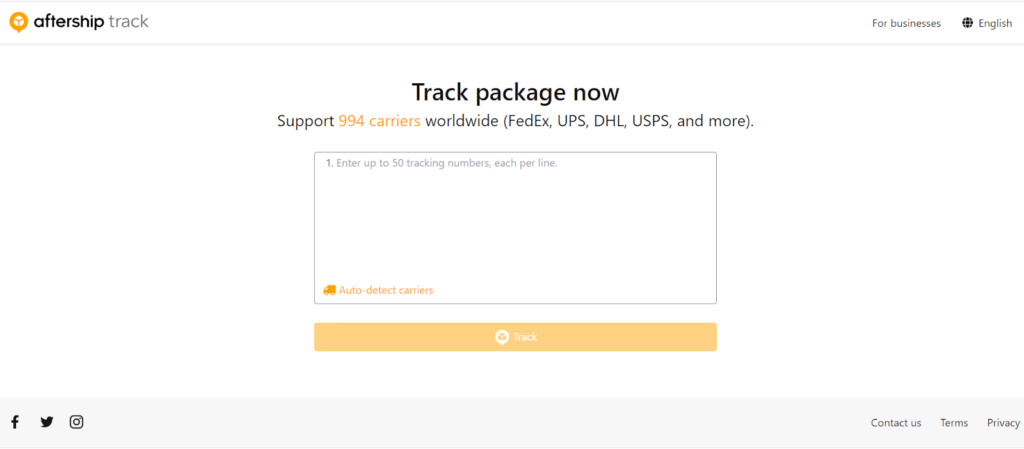 AfterShip sends you delivery alerts in real time. You only need to provide a tracking number and carrier information to access the most recent updates on your packages.
With over 700 couriers available, AfterShip makes it simple to track parcels, set up notifications as they pass through various checkpoints, view progress on maps, and more. Even tracking numbers from your connected email account can be imported. For personal use, the app is cost-free.
Pay by subscription if you wish to use AfterShip for business tracking purposes. Part of what you gain under the business mode are branded tracking pages, insightful tracking visibility, and other analytics.
Shop: Package & Order Tracker
Shop is not just a parcel tracking app, but also a fun way to shop. It is simple to use and has a beautiful appearance that makes it stand out. Look through a carefully picked collection of products from numerous independent brands and small enterprises.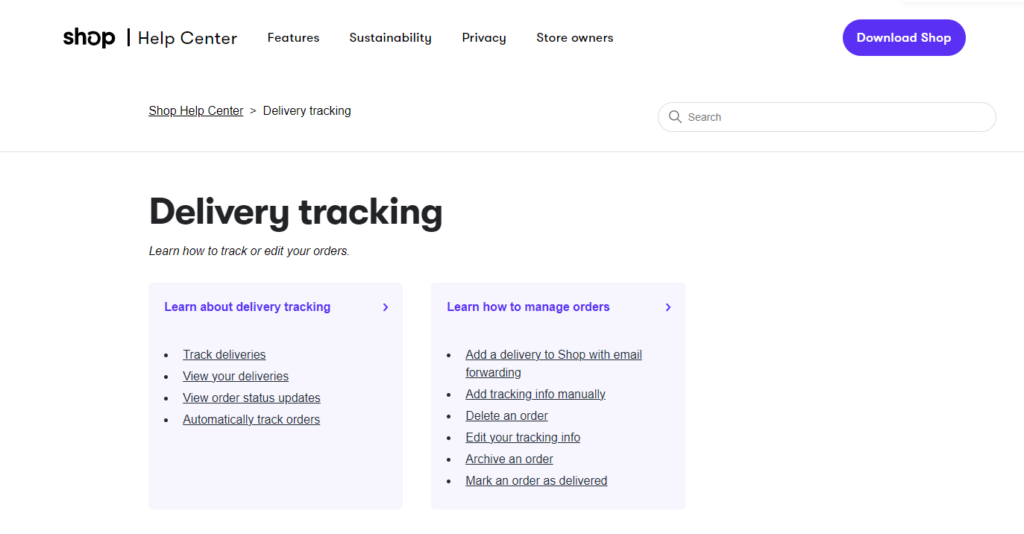 It integrates perfectly with Gmail and will immediately include the tracking notification as soon as it appears. Additionally, it is possible to manually enter the tracking code and view a map showing the current location of your parcels.
It's quite simple to place an order immediately and track your delivery inside the app, thanks to the integration with several online retailers.
OneTracker Package Tracker
Here is an automatic package tracking app for both Android and iOS users. Currently, it supports tracking packages from all major US carriers and has shown signs of expanding to other frontiers.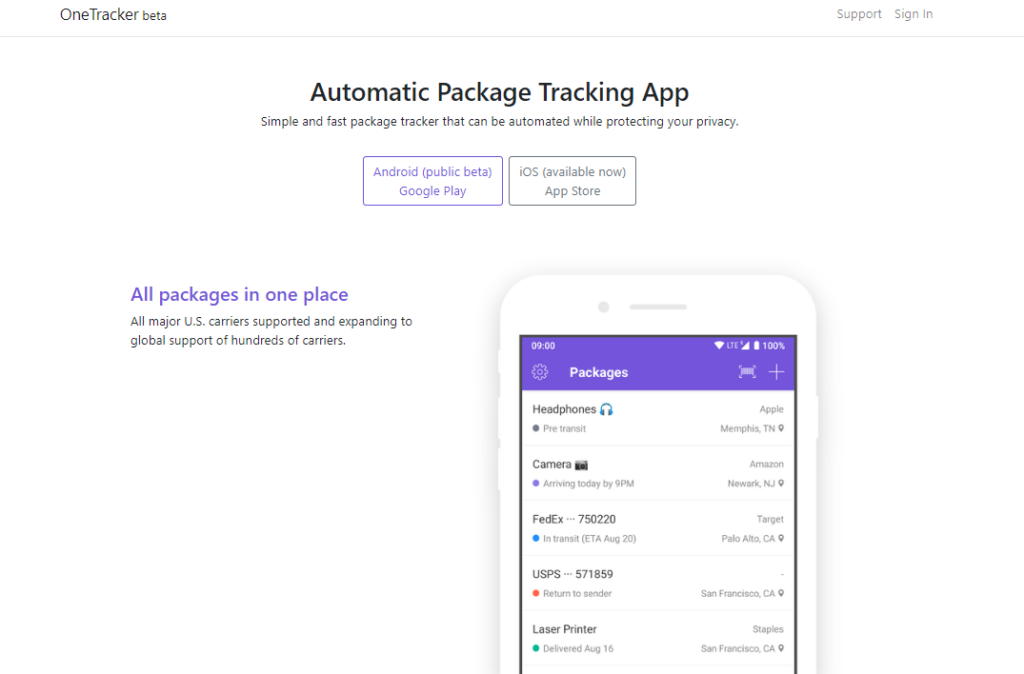 Major carriers such as UPS, USPS, DHL, and Amazon Logistics are currently supported. Add your tracking data manually, automatically by clipboard recognition, or by scanning a barcode.
Additionally, sync your tracking data between all of your devices after creating a free OneTracker account, which is useful if you utilize devices from several platforms. Even an automated tracking connection is available, but it works by having the shipping confirmation forwarded to a specific email address rather than scanning your inbox.
17TRACK
In 17Track, you have one of the most powerful and unified packages tracking systems. With over 11 million users across the globe, 17Track supports over 1200 careers around the globe.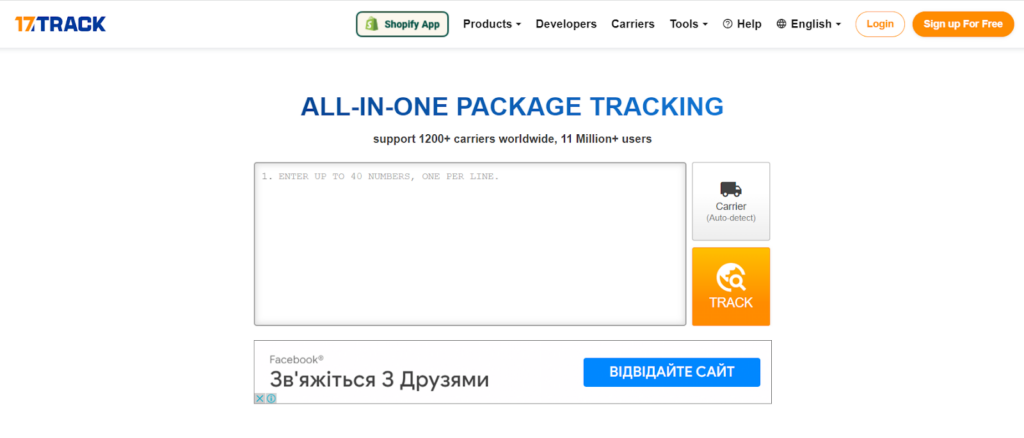 17Track interface can be customized to show location data and delivery status for more than 700 shipping carriers. The app also features push notifications if the status of a package changes at any time.
It is available in both free and paid editions. The number of packages to monitor at once in the free edition is 40 tracking numbers and 100 if you pay for the standard edition.
FAQs
If you still have questions, check out the frequently asked questions and answers, or ask your question in the comments:
Is there an app to track all packages? 🚚
Yes. Some of the most popular package tracking apps include: Deliveries, AfterShip, 17TRACK, Route, Parcel.
What is the best package tracking app? 🚚
After considering many features, we pick Deliveries as the best tracking app. Irreplaceable advantages: automatic package tracking, real-time updates, push notifications, estimated delivery times, map view.
What is the most accurate package tracker? 🚚
All the apps discussed above are accurate for tracking your package. But we recommend leaving your choice to 17TRACK or AfterShip.These trackers support a wide range of carriers, including USPS, FedEx, UPS, DHL, and more. They also offer a variety of features to help you track your packages, such as real-time updates, push notifications, and estimated delivery times.
How do I track my package on Google? 🚚
To track your package on Google, start by searching for a shipping confirmation email from Google Store. Follow the tracking instructions contained in the email to track your order.
Verdict
There is no denying the importance of package tracking apps in the modern e-commerce space. Although there are several parcel app tracking solutions, the ones listed above are the ones we consider worthy of our list.
Before selecting an app, check its features, pricing, and delivery locations.
P.S. and if you need to track someone's phone, check out our Mobile Tracker Free app. Good luck 😉