GPS Tracker for Kids Can Help Keep Children Safe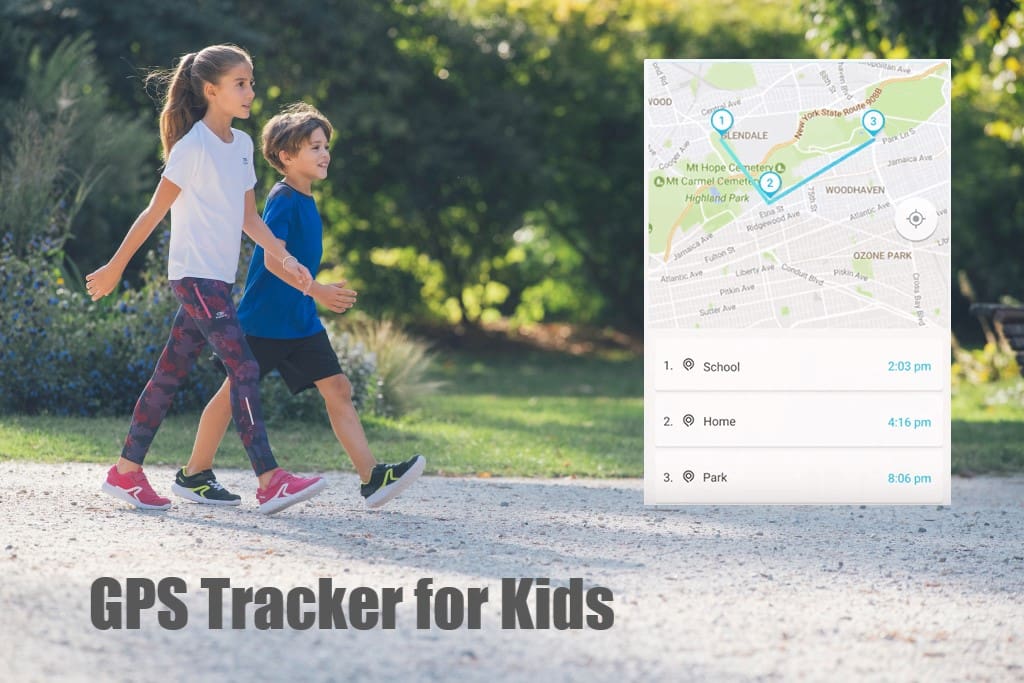 Striking a balance between letting your child explore the safer parts of the world freely and putting them under 24/7 surveillance proved an impossible task for many parents. While the perils of a laissez-faire approach seem more obvious, a stranglehold on the freedom of movement applied to protect your child brings dire, systemic issues in the long run.
What the previous generations of parents certainly didn't have is today's dazzling abundance of technical means designed to alleviate your upbringing duties, and we're not talking dollar-store plasticky gizmos but complex and reliable solutions capable of activity tracking that far exceeds the physical abilities of a human babysitter.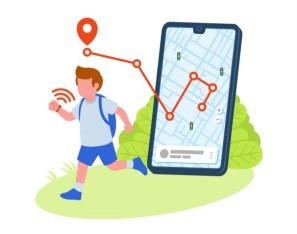 In this article, we shall take a look at the two major types of GPS 'guardian gear' – namely, hardware and software-based trackers. Without getting into too much technical detail, we shall hopefully provide ample information on each product, which will enable you to settle for an optimal GPS tracker for kids.
What to Pay Attention to When Choosing a GPS Tracker for Children?
Since you're planning to use an app or a tracking device as much for your child's safety as for your own peace of mind, you must never compromise the convenience on both sides. While the laurels of the best kid tracker app are more about subjective preferences than expert choices, you should expect your potential purchase to excel at all of the parameters below.
Geo-Location Accuracy 🌎
This first criterion may be self-explanatory, but that's until we get into the details. How exactly do you tell precise GPS devices from inaccurate ones? The current standard of satellite positioning envisages that the target range must not exceed a radius of about 5 meters or 15 ft. That figure sounds formidable in theory since a 5-meter zone allows you to narrow down the search for a potentially lost child dramatically. But what if the GPS watch or tag gets lost? If it's a crowded beach situation, you may already start thinking about a new one.
Curiously, companies like Apple continuously attempt to build their competitive edge on this technical imperfection by offering 'proprietary positioning algorithms with unparalleled precision'. In reality, even the most favorably biased reviewers confessed they couldn't squeeze out numbers better than a radius of 3,5 meters (11 ft.), so while technically true, it's still more of a make-believe. Then again, in the context of kids GPS trackers, is that an upgrade worth the Apple price tag? We're not exactly sure.
Real-Time GPS Tracking 📍
Currently, GPS allows any device equipped with a module to show, receive, and send real-time positioning data with remarkable smoothness and low latency. Most importantly, the signal strength is not linked to cell towers in proximity, so your child can't use this as an excuse for disappearing from the map.
However, the GPS signal does struggle with coming through sometimes, especially in urban environments. You may experience some lags, but unless your kid is in a particularly deep metro tunnel or on a school tour to the nearest military base, total jamming is unlikely.
As per GPS trackers and devices, most will pull off this part effortlessly, but it's still necessary for them to explicitly state they are capable of doing so. This is because low-tier spyware is only capable of snatching one momentary glimpse of GPS data at a time before starting to extort money, so be cautious and never buy into promises of 'real-time location tracking for $0.01'.
User-Friendliness 😍
While it's safe to say you'll know a bad design when you see it, there are still some general guidelines for choosing a GPS tracker for kids that won't make you fume with frustration:
Dashboard: The control panel must be all about responsiveness and quick access to your child's location, activity, and battery life.
Large buttons and clear labeling: A hardware tracker should be easy for your child to use, even on the go.
Durable construction: Kids can be tough on their belongings and very 'user-unfriendly' in their way, so choose a kid tracking device that can withstand a few drops.
Alerts and Notifications 🚩
Contrary to what you might think, the best GPS tracker for kids is not the one that sounds air raid sirens at a kid's every sneeze, but one that can be fine-tuned to notify you the way you see fit. This means some physical trackers won't pass the test as they have little to no customization options, so if this sounds important to you, look for a product with a range of tweaks on board.
Reviews of the 3 Best GPS Trackers for Kids' Phone
If it looks so far that a smartphone-based solution will cover all your needs, consider one of the following candidates for purchase:
Mobile Tracker Free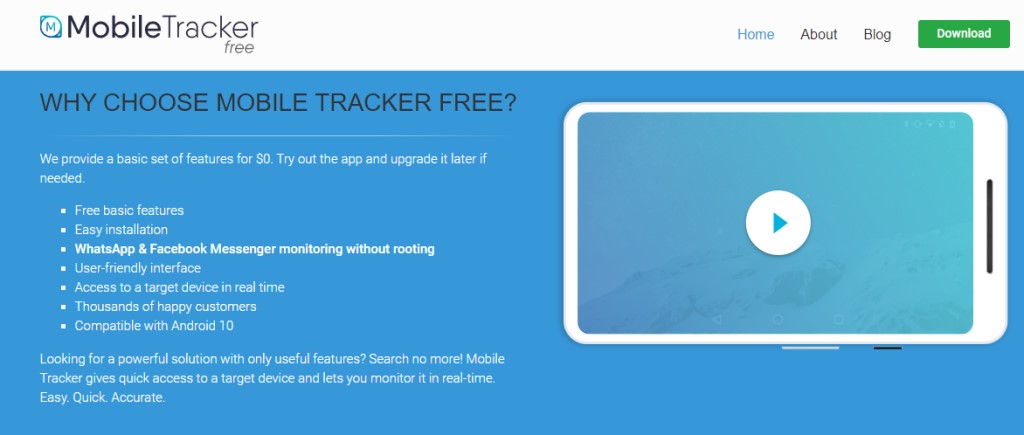 Defying all our previous experiences, it offers some tracking features completely free of charge, but the rest comes at a price, albeit fairly low. Here's what to expect in the package:
Screenshots of the target screen taken every 30 minutes;
Monitoring popular social media and messengers;
Real-time GPS monitoring with previous locations history.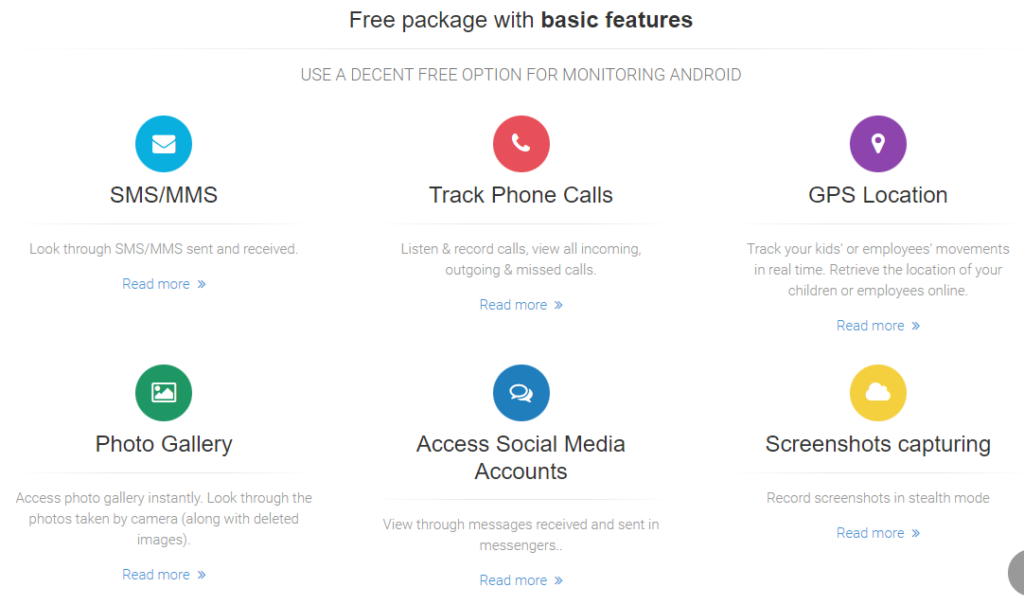 ClevGuard Kids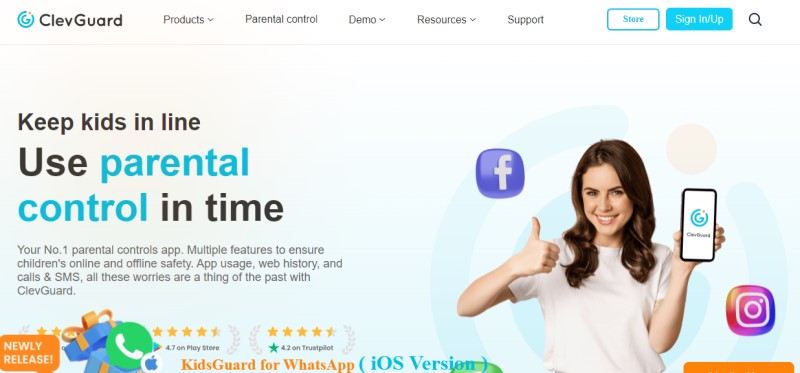 A classic parental control tool, this GPS tracker for kids pioneered real-time locations in the industry and continues to implement fresh features with each update. See some highlights below:
Calls, SMS and Contacts monitoring, including deleted entries;
Powerful file explorer with full access to the hidden folders;
GPS tracking with geo-fencing (alerts whenever kids enter unwanted zones marked on the map).
uMobix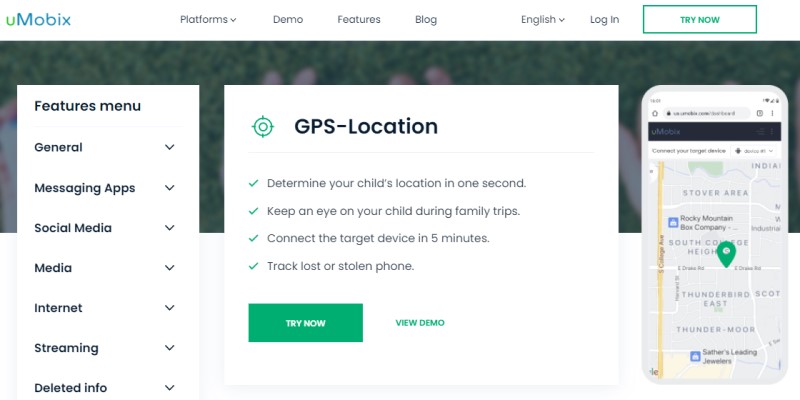 A true titan on the market with a flawless track record, uMobix has the most impressive feature roster and rightfully expects an appropriate monthly fee of $49.99 in return. This is what comes on board of this phone tracker for kids:
SIM card tracker that notifies whenever it gets replaced;
Customizable GPS monitoring with additional data extracted from Wi-Fi and even VPN sessions;
Full access to Facebook and Instagram on iOS;
An ultimate toolkit for ambient recording of sound and video directly from the device.
Reviews of the 3 Best GPS Tracker Tags for Kids
The only real question in the category is this – can the cheaper alternatives beat Apple's reputation and reliability? Let's find out by comparing best-seller tags:
Apple AirTag
AirTag is Apple in every curve – cutting-edge, stylish, and designed to not have a keyring so that you'd buy a case for half its price of $30. The tag itself isn't half-bad, though:
Full integration into your iOS ecosystem via Find My, one of the best tracking apps out there;
A truly compact GPS tracker that only weighs 11 grams and fits into the smallest pockets;
CR2032 ultra heavy-duty replaceable battery that can last a year.
Jiobit Smart Tag
Jiobit looks and feels exactly like the gadget you would imagine when someone says 'child's GPS tracker'. The clip in the back makes Jiobit attachable to all kinds of clothes, and the $120 tag (the price includes a yearly subscription) is capable of the following:
The SOS button activated by a double push;
Top-notch IPX8 environmental resistance;
Proprietary tracker app with flexible settings.
AngelSense
AngelSense is a direct Jiobit competitor with a slightly more adult-oriented design and more controls available for the user, but it is still primarily a GPS tracker for kids that costs $30 per month. Here's what it can do in addition to sending their coordinates:
Embedded SIM card operated with the device's two side buttons: for calls and sending push notifications;
A specialized app available for all platforms, mobile and desktop;
Rechargeable battery that lasts 24 hours if used sparingly.
Reviews of the 3 Best GPS Tracker Watches for Kids
Trackers don't need to be a burden – in fact, you can turn them into a cool-looking and useful accessory without sacrificing any of the monitoring properties. For that, we'll need a smartwatch:
Tick Talk 4 Kids Smartwatch
Our first contender essentially emulates most of the adult smartwatch functions but comes in an extra-sturdy case that looks appropriate for anyone up to age 10 and a plethora of accessories. Here's what the latest $189.99 model packs under the hood:
Free tracking app for parents that can be fine-tuned to your preferences;
Wi-Fi and NanoSIM modules, a 1000 mAh battery and IP67 protection grade;
2 cameras for video calls and full support of messaging apps that you can review and control remotely.
Gabb Watch
Gabb Watch 3 is great for kids already concerned with their looks and style as it copies the Apple Watch to a tee while being 4 times cheaper ($90, includes 1-year app subscription). Let's overview the features briefly:
Real-time GPS tracking with 'safe zones' (reverse geo-fencing feature);
Remote control with 'focus' and silent modes and an unsafe app filter;
IP68 resistance grade, 500 mAh battery, and Gorilla Glass 3 watch face protection.
Garmin Bounce
The list would not be complete without a premium-tier product: for $200, you're getting a trademark Garmin navigation system, which automatically makes Bounce the most technically advanced GPS tracker for kids. But isn't it all just branding hype? Well, the specs clearly show it's much more than just a child's play:
2 days of battery life with average use intensity;
Standard GPS + Galileo navigation protocol that allows for 1-meter radius precision (we've got a winner!);
Full spectrum of built-in physical activity sensors and apps.
Tips for Parents to Deal with Kids
No matter what tech marvels are encased in the GPS tracker for kids you may decide to buy, remember that it's not a magic button to solve all problems. Some parents tend to lose their vigilance after delegating parts of their duties to apps and gadgets, and we hope our words of warning strewn here and there will serve as convincing evidence against doing so.
Verdict
The ultimate goal of this article is to help you settle for the tracker that will harmoniously align with your family life and safeguard your child's way to adolescence. The sheer scope of the reviewed products lets us hope at least some entries have hit the spot and you're walking away with all your questions answered. We generally recommend investing in more expensive products of better-known brands, but if you're ready for slight trade-offs here and there, the cheaper products will show those coordinates just fine.
FAQ

These frequently asked questions will help set the stage when it comes to choosing a gps tracker for your child:
Should parents control their children's phone? 🗺
Yes, but before doing so, they must ask themselves whether they fully acknowledge what responsibilities they assume. The easiest psychological exercise that will put things into the right perspective is, of course, the emphatic approach. This basically involves imagining that a similar surveillance method is applied to yourself. Reflect on how that makes you feel and use this insight to make better decisions about using tracking devices.
If it helps, try to remember your childhood and analyze the dangers you lived through at that age. Locate the most likely perils and focus on how knowing the child's location will help you mitigate those. Whatever happens, keep repeating to yourself that you're not doing this to gain total control of someone's life but to help them safely navigate their most vulnerable years. 
Why should parents care about their kid's cell phone use? 🗺
The reality is that, whether you want it or not, your kid lives in the Full HD realm as much, if not more, as in the real world. You might think cutting off their access to the web or taking away their phone will nip all the potential trouble in the bud, but consider the following:
– You limit their ability to explore the world in a way that is natural for their generation, putting them far behind their peers.
– You severely undermine whatever trust they have in you and whatever authority they see in your figure.
– You stimulate their problem-solving in the worst way possible by encouraging lies, deception, and ill-intended cunning.
That said, we can't overstate how much more beneficial it is to not delude oneself, keep up with the technology and use the solutions designed specifically for children of 2023/2024.
How can I track my child's GPS location secretly? 🗺
If, for some reason, you are not able to establish trust with your child through open dialogue and absolutely need to keep the tracker hidden, there are several factors that will increase your odds of staying under the radar:
– The best hidden GPS tracker for kids is the one that can't be tracked back. This rules out the possibility of using hardware-based solutions like AirTag – trust us on this: the kid will find it sooner or later by sheer accident.
– Always consider there can be a gaping rift between your and your child's technical literacy. Accept the fact they've been born with a smartphone in their hands, naturally grasp things faster, and will run circles around you in terms of inventiveness. Better consult a (younger) professional on the matter.
– Mind the human factor. Premium location tracking app is worthless if you neglect even one tiny detail during the concealed installation. Make certain to double-check your actions and begin by establishing whether the app you're about to buy allows you to hide its icon in the first place.
Do you have to pay a monthly fee for a GPS tracker? 🗺
Whether you'll have to pay on a subscription basis depends on which GPS tracker for kids you opt for. Most phone-based trackers, as well as some hardware alternatives, will require you to purchase and renew the monthly subscription in order to access all or certain features. 
This puts the fully digital GPS trackers for kids at a great disadvantage compared to products like Apple's AirTag that fully relies on the native iOS app Find My and doesn't come with any hidden maintenance costs save for the CR2032 battery that needs changing once a year. That's, of course, if you don't consider the ridiculous accessory line designed in Apple's typical grifter fashion.
Are there any legal concerns regarding cell phone monitoring? 🗺
Absolutely not when GPS tracking for parental care is concerned. In jurisdictions where the use of monitoring apps and devices is regulated with specific laws and norms, it is totally legal to use any kind of tracking software if it is installed on a phone you purchased. 
Since your child in need of supervision probably doesn't financially provide for themselves yet, the law deems the case as if you were tracking your own phone. Such status quo is preserved until your child comes of age and receives the corresponding rights and responsibilities.
What to look for in a GPS tracker? 🗺
This depends on whether you want a physical tracking device or a mobile app. The criteria for the former are as follows:
– Durability. Never let the shiny cover fool you – if it can't endure a fall from the height of a standing adult and then getting stepped on by the same adult – it's not worth your time;
– Autonomy. Modern smart tags have a battery life spanning 7 days or more, and you shouldn't settle for less – compare the comfort of one weekly charge to the stress of guessing whether you remembered to do it today, every day.
– Speed. In the worst-case scenario, every second matters – make absolutely certain the device will perform well under such conditions and prioritize the cases when your child might need to send you an instant distress call.
As for the apps, the following criteria apply:
– Accuracy. The accuracy of the app's tracking should be a top priority. You want to be sure that the app is tracking your child's location accurately so that you can always find them if they need help.
–Reliability. The tracker should not have a history of recurring crashes or malfunctions. Don't miss any user feedback that may let you know whether the app will work when you need it most.
– Privacy. The app should have strong security protocols in place to protect your child's data. You should be able to control who has access to the tracking data that circulates between the monitored and the controlling devices.