How to Log into Someone's Facebook Messenger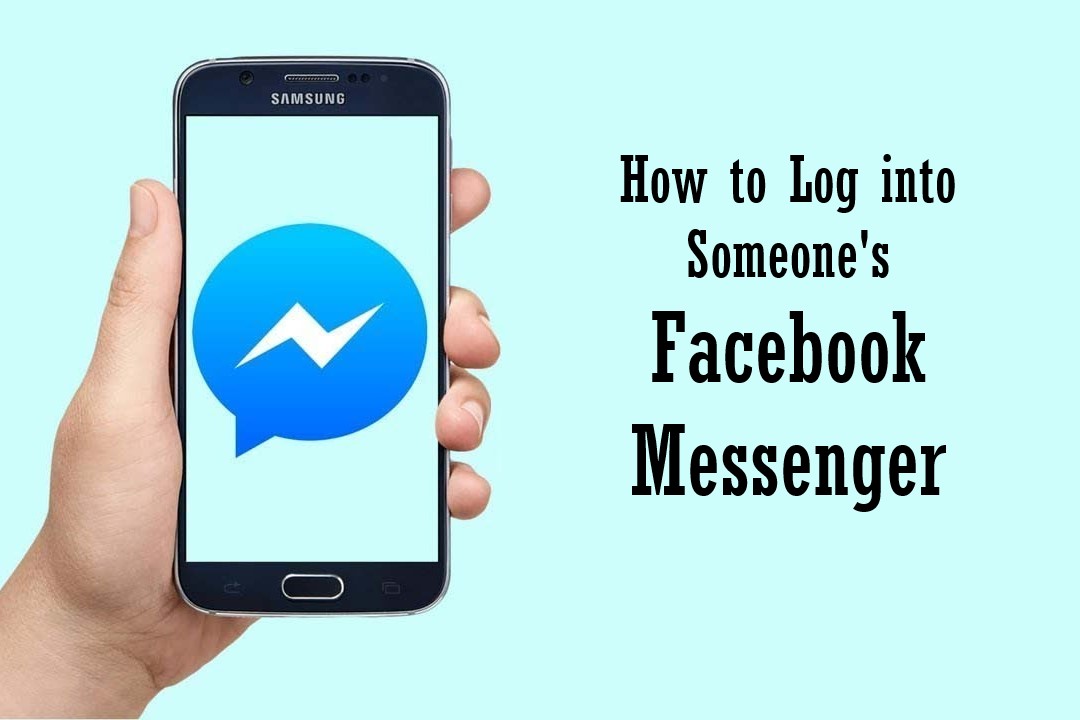 According to a recent Statista study, Facebook boasts roughly 3 billion monthly active users, which squarely positions it as the most popular social media network globally. If your child is on Facebook, there's no telling how many unsavory characters they have access to on the app. If you run a business, your employees are most likely on Facebook, and who's to say they are not sharing sensitive company information on the app? Though less palatable, your boyfriend or girlfriend could be flirting with other people on Facebook. Regardless of which shoe fits, you'd be well served by knowing how to log into someone's Facebook without them knowing.
Ways to Spy on Someone Else's Facebook Messages Without Knowing Their Password
There are several ways to get into someone's Facebook Messenger. However, if you're a spy worth their salt, your goal is to secretly log into someone's Messenger without leaving a trace. After extensive research, we've brought you the 4 best alternatives for best results.
Option 1: Get a Mobile Tracker Free App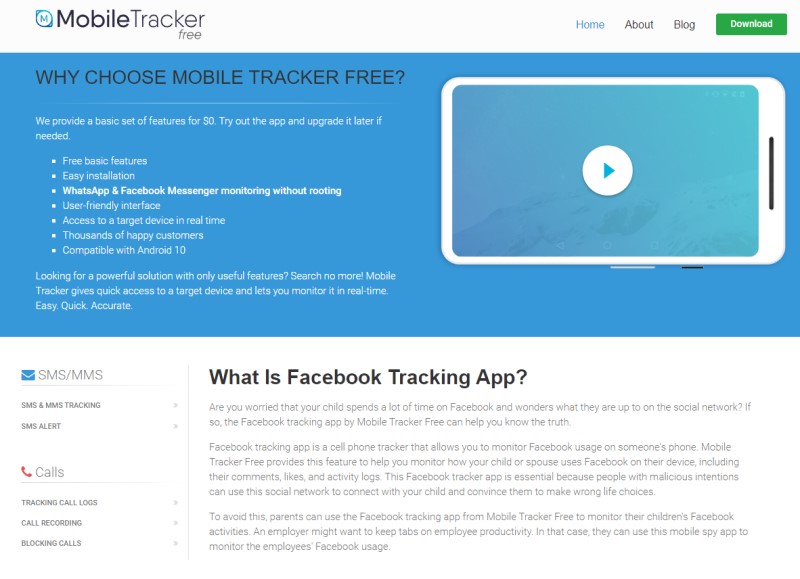 If your target uses an Android device, getting Mobile Tracker Free is the best way to log into someone's Facebook without them getting a notification. Mobile Tracker Free is a comprehensive monitoring app that offers Android monitoring without needing to root the target device. You can try out the app for free for a week, with limited features. For more functionality, you could always upgrade to one of its paid subscription tiers. 
How Can This App Help?
Mobile Tracker Free offers a handy Facebook tracking feature that allows you to monitor the app's usage on someone else's phone. This can help you keep tabs on your child to ensure they're not exposed to malicious individuals on the internet. For employers, this feature could help monitor their employees' productivity and prevent the leakage of sensitive company data on Facebook. Since Mobile Tracker Free offers a straightforward way to read someone's Facebook messages without their password, spouses suspecting infidelity in their relationships could use this app to confirm or disprove their fears.
How Does It Work?
Mobile Tracker Free is pretty easy to install and use. However, you'll need physical access to the phone you intend to track. Here's a roadmap for using the app's Facebook tracker:
1. Create an account on the Mobile Tracker Free website.
2. Select and purchase your preferred subscription plan.
3. Install the app on the target device.
4. Start monitoring Facebook activity from the provided online dashboard (you will obtain full access on iOS and Android).
Option 2: Install Keylogger for Android or iOS
If you're looking to hack into someone's Facebook messages without them knowing, installing a keylogger app is your best bet. These apps work by recording every keystroke made on the tracked phone's keyboard. This way, you get access to their sensitive login credentials to Facebook and any other apps or accounts they access. With these credentials, you can easily log in and access someone's Facebook messages. However, if your target has enabled two-factor authentication (2FA), Facebook will notify them of a login attempt from another device.
Several monitoring apps offer the keylogging feature, but for it to work, a majority of them will require rooting or jailbreaking the target device. However, rooting or jailbreaking voids the warranty and exposes the phone to a host of security risks. Fortunately, apps like uMobix and mSpy offer a keylogger for Android that needs no rooting.
Option 3: Using Phishing to Log into Someone Else's Facebook Account
For the tech-savvy, phishing can help to get into someone's messages on Facebook. Phishing involves creating a clone of a reputable platform like Facebook and then sending your target an email pretending to be the legitimate platform. The goal of this email is usually to get them to reveal their login credentials.
With these credentials, you can get into someone's Facebook inbox and monitor their online activity. However, if they have enabled 2FA, they'll be notified of a login attempt from another device.
Option 4: Sneak a Peek at Their Phone's Lock Password
This is by far the easiest way to see Facebook messages of someone else. By discreetly peeping into their lock screen password, you could easily get into their phone later without their knowledge. This would give you unfettered access to Facebook and several other apps, ultimately allowing you to see someone's Facebook messages without them knowing. However, this method is not so reliable and requires constant sneaking. But what if they delete their messages or do not let the phone out of their hands?
What Should You Pay Attention to When the Goal Is Achieved?
If you're monitoring your child's Facebook, once you get access to their account, you should check their messages to see who they're in contact with. You can also monitor their friends and posts to see what they are up to online. If you're looking for signs of infidelity, your best bet would be to check your spouse's Facebook messages and interactions. Similarly, if you wish to track your employees' activity, monitoring their messages and posts would be a good place to start.
FAQs
How can I read someone's Facebook messages?
There are several ways to view someone's messages on FB. The best way is to use a monitoring app like Mobile Tracker Free. It is also possible to hack their account by phishing them or using a keylogger app, or simply peek at their lock screen password and use their phone to access their Messenger app.
Can I use FB Messenger without Facebook?
With Mobile Tracker Free, it's possible to monitor someone's FB Messenger without having a Facebook account yourself.
If someone doesn't have Facebook Messenger, will they still get my message?
If the person is on Facebook, but they don't have the Messenger app, they can still receive your message and access it from their browser.
How to find out someone's password for Facebook?
You can use phishing to access someone's Facebook credentials, but this will require some level of technical expertise. Alternatively, you may use a keylogger app and record when they type in their credentials.
How to hack someone's Facebook account? 
To hack into someone's Facebook account, you may use a keylogger to record their password input or try phishing to trick them into disclosing their login information.