Phone Tracker by Number for Android and iOS to Stay Updated on Someone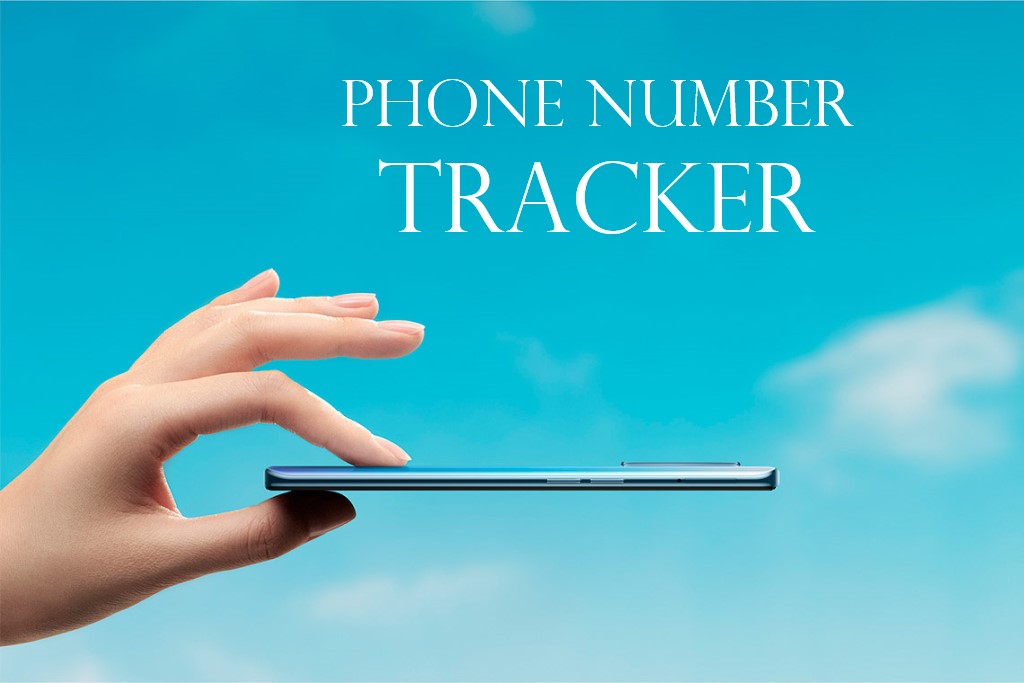 Do you want to know where your partner or child is at all times? Then, use a phone number tracker! We have come up with a list of the 7 best trackers to help keep your family safe and ensure your partner is being faithful!
Mobile Tracker Free
Who is your wife texting? Why is your husband always glued to Facebook? With this incredible spy app, you can not only track someone's location in real-time but also read their texts, Facebook, Instagram, and WhatsApp messages. This is the ultimate app if you want to know what someone is doing on their phone.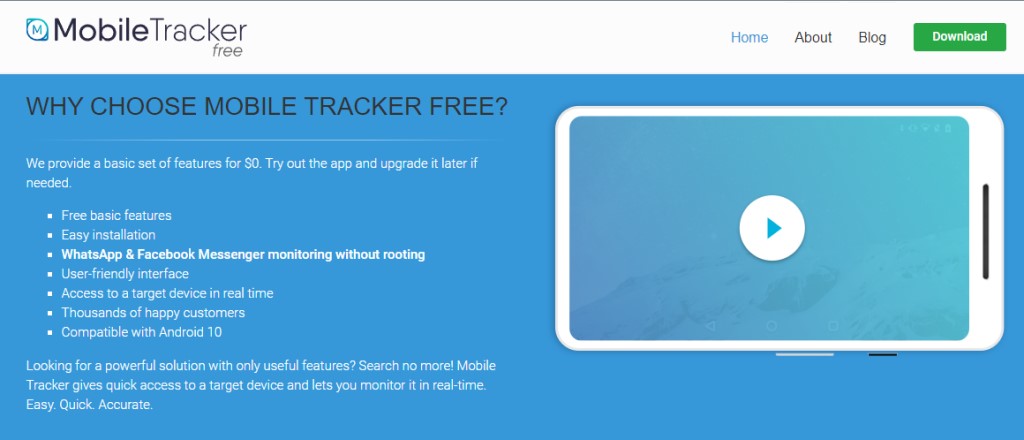 To use Mobile Tracker Free, you need access to the target's device for a few minutes to install the software. Once installed, the app records everything the person does on their phone and sends it to your Mobile Tracker Free account. This is the best phone tracker app without permission and will reveal if your partner is faithful!
While this solution may seem like a powerful tool for monitoring someone's activities, it's crucial to consider both the pros and cons before using it.
Pros:
All-purpose monitoring: The service provides a wide range of monitoring features, including real-time location tracking and access to messages on popular platforms like Facebook, Instagram, and WhatsApp.
Real-time cell phone number tracking: Users can track the target's location in real-time.
Potential for uncovering deception: The app claims to track a cell phone that could indicate whether someone is being faithful, making it appealing to those with suspicions.
Compatible with Android and iOS.
Cons:
No live chat: As the best free solution for phone number location, Mobile Tracker Free customer support may take some time for answers to arrive.
Potential privacy concerns: The need to track a phone raises privacy concerns, and it is essential to ensure compliance with local laws and regulations.
Usage instructions to track a cell phone location:
Device access: Installing the app requires physical access to the target device for a few minutes.
Account setup: After installation, set up a Mobile Tracker Free account to receive monitored data.
Continuous monitoring: This app to track location operates discreetly in the background, continuously recording and transmitting data to the user's account.
Google Maps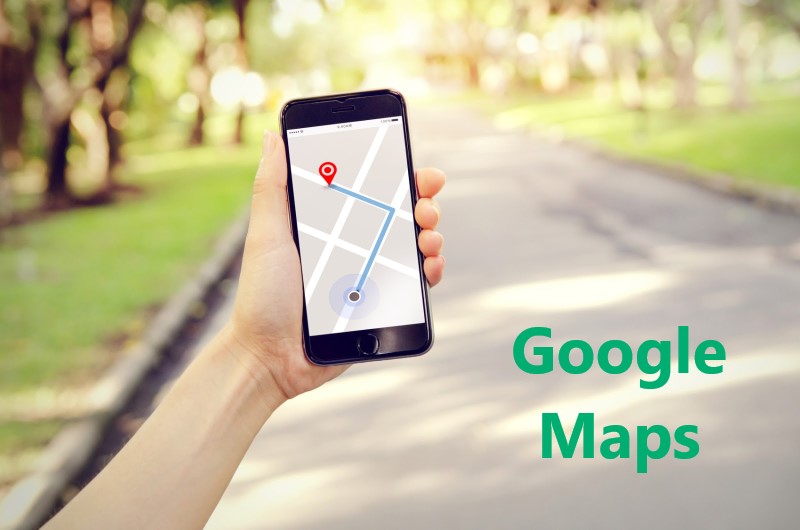 Google Maps is a 100% free and accurate phone number tracker. To track anybody's live GPS location, follow these steps:
Access the mobile phone of the person you want to track.
Open Google Maps.
Click the hamburger icon.
Tap Location Sharing.
Select track until you turn this off.
Click on your contact.
Send the link to your phone.
It is that simple! Whenever you want to know someone's location, you just click on the link, and it will show exactly where they are on Google Maps. This method is an ultra-reliable way to track phone number; the only downside is you need physical access to the target's phone for a few minutes.
Find My Device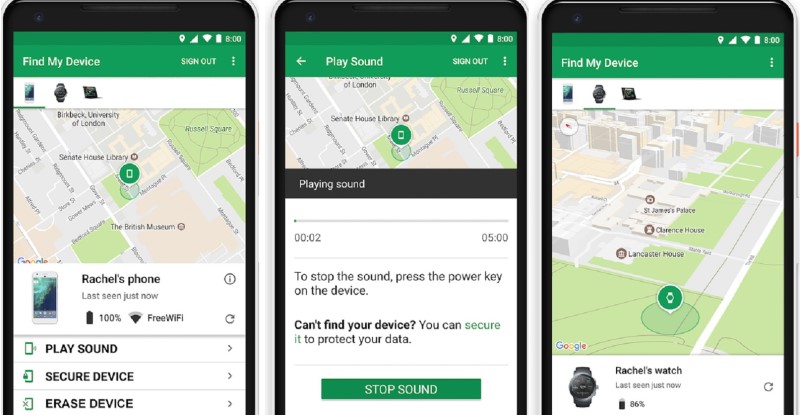 If you know a person's Google account login (in case of an unknown number, for instance), it is possible to track their services thanks to the Find My Device feature. To track someone's live location simply:
Go to android.com/find.
Sign in to the target's Google Account.
View the target's location on the map.
This method is free, but it will only work if the device is signed into their Google account and you know their login details. Also, once you sign in, the target will get a notification that someone has accessed their account. Keep reading to learn about more sneaky ways to track location without getting caught!
Find My iPhone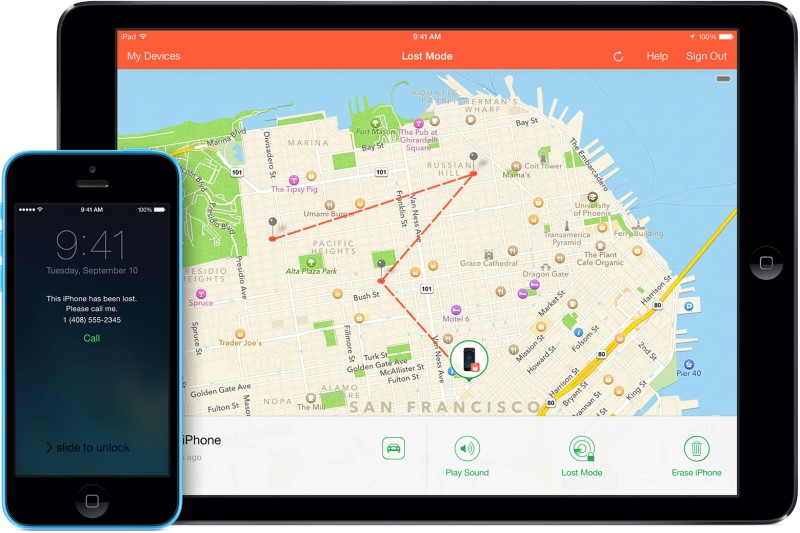 Similar to Find My Device for Android devices, Find My iPhone is a feature provided by Apple that enables users to locate their lost or stolen iOS devices. If you have access to someone's Apple ID login details, you can use the Find My iPhone feature to track their device in real-time.
Here's a step-by-step guide on how to do it:
Go to icloud.com/find on a web browser.
Sign in using the Apple ID credentials of the person whose device you want to track.
Once signed in, you'll be able to view the target device's location on the map in real-time.
Just like the Android counterpart, this method is free, but it has certain prerequisites. The targeted device must be signed into the associated Apple ID for the tracking to be effective. Additionally, the person will receive a notification when someone accesses their Apple ID, potentially alerting them to the tracking activity.
Keep in mind that privacy and security measures are in place for a reason, and any attempt to get location by phone number without proper authorization may lead to legal repercussions.
Carrier Apps
Now, many phone providers have created apps with built-in tracking capabilities. For example, if you set up a family plan on Verizon, you may view the person's location, read their texts, view call logs, and even block certain websites. The IMEI number can provide such data as well.
To access this data, you simply need to sign in to your specific carrier app or account. For this method to work, the person you want to track must be in your family mobile plan. If they have a separate plan, you won't be able to track them.
WhitePages
WhitePages is an online directory with over 260 million numbers! WhitePages is one of the most powerful reverse phone lookup services in the world. Simply enter any mobile or landline into their search bar and receive the full name and address of the target phone owner. You can also search by name and instantly find people's mobile numbers!
Unfortunately, WhitePages won't help you track someone's phone location. This service is designed to help you find out who is calling you or if you are being targeted by a scam. WhitePages is 100% free and allows one to do unlimited searches!
GEOfinder.mobi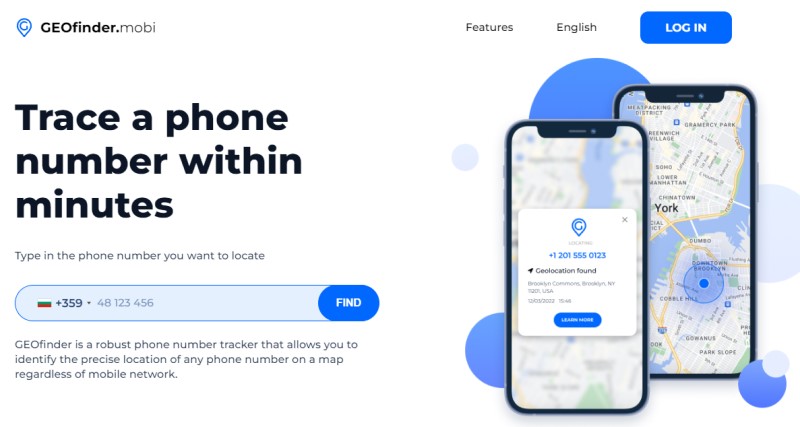 GEOfinder is a unique phone number tracker that allows you to see anyone's real-time location without touching their device or installing any software. To use GEOfinder, you need to:
Open GEOfinder's site.
Enter the target's number.
Compose a text message that will include a special link.
Hit send.
GEOfinder will send the message to the target.
Once the target clicks the link, GEOfinder will send you their exact location!
To use this amazing mobile tracker, a fee of $39.99 is required. It works anonymously and allows sending SMS texts every 5 minutes without any limitations. The target OS or phone model does not matter. This is the best way to track someone without installing anything on their device.
Caller ID Name (CNAM) Lookup
A CNAM lookup tool is similar to WhitePages. You simply enter a mobile number, and the tool will tell you who owns the number and their location. These tools are not capable of live tracking but are helpful to find out who is calling you and from where.
CNAM lookup tools are typically free and are great at helping you avoid scam callers. If you notice you have a missed call from a strange number, enter it into a CNAM lookup tool and see what pops up!
How to Choose the Best Phone Tracker by Number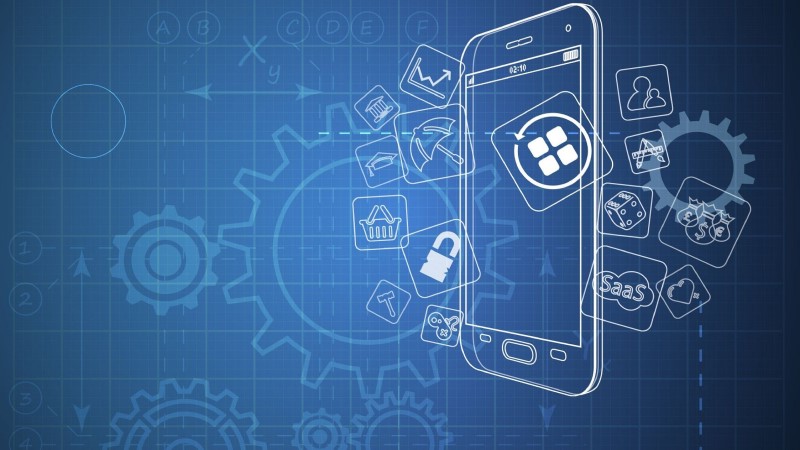 A lot of cell phone trackers don't work! To ensure you find a high-quality and reliable phone number tracker, you need to do your research. We recommend choosing a mobile tracker based on:
Ease of use
Performance
Rooting/Jailbreaking
Features
Limitations
Support
Price
Keep reading to find out how we came up with our list of the top 7 phone trackers by number!
Ease of Use
How long does it take to set the mobile tracker up? Do you have to update or alter the tracker after it's installed? The best trackers have a super simple and fast setup process. Avoid apps that require a Ph.D. just to install them!
Performance
It doesn't matter if a tracker by number is free and has a sleek design if it doesn't work! The best trackers are ultra-reliable and can always give you precise GPS coordinates in real time. Don't settle for some clunky app that only works on a good day!
Rooting/Jailbreaking
Do you want to spend hours fiddling with your device, potentially compromising it, and getting infected with malware? No! Neither do we! That is why we only recommend phone trackers by number that require zero rooting or jailbreaking. You should avoid any trackers that only work when your device is rooted or jailbroken.
Features
The more features, the better! You may only want a location tracker, but suddenly, you notice your wife or husband has taken a right and gone to some strange location. Suddenly, you feel the urge to read their texts and Facebook messages! That is why we recommend finding an app loaded with features.
Limitations
Don't only focus on the positives! Before you choose a phone number tracker, make sure you honestly study its faults. Major limitations include being too pricey, requiring physical access to the target's device, GPS data not always accurate, and only working with an internet connection.
Live Demo/Free Trial
It is always better to try before you buy! To avoid buyer's remorse, stick to trackers that offer either a free trial or a live demo. By trying the tracker before you part with your precious cash, you will know if it is the right product for you!
Support
Does the phone tracker by number have 24/7 live chat? Can you ring them? Do they answer emails? The best mobile trackers have a professional support team you can easily contact anytime. Avoid trackers that don't offer customer support or take forever to respond to emails.
Price
Who wants to pay for a tracking app when there are amazing free solutions? We have analyzed over 50 different options and come up with awesome free apps that provide reliable tracking. Before you reach for your wallet, always check if there are free versions available!
FAQ
Where to download a free cell phone tracker by number?
It is possible to use a free cell tracker by number at GEOfinder.mobi. GEOfinder will send the target a text with a link (customize the text to convince them to follow the link), and once they open it, you can view their real-time location!
Is it legal to use cell phone spy software?
It is illegal to use cell phone spy software if the person is not aware of or does not consent to have spy software on their cell phone. Before you use a spy app, always check your local laws and consider consulting with a lawyer.
What location tracking apps offer free trials?
Mobile Tracker Free offers a comprehensive free trial for about a week. View your partner's or child's location, listen in on their calls, and even read their texts and WhatsApp, Facebook, and Instagram messages!
Can I mark geo-fencing zones with Mobile Tracker Free?
Currently, it is not possible to mark geo-fencing zones with Mobile Tracker Free. However, it does allow you to view the target's live location and save their location history. It provides precise GPS coordinates, addresses, and dates, so you always know where someone is!
Verdict
If you have access to the target's phone, then we recommend using Google Maps or Mobile Tracker Free. These trackers by number are 100% free, work all the time, and can be set up in just a few minutes. If you can't access the target's phone, we recommend GEOfinder. GEOfinder will text the target a link, and once they click on it, GEOfinder will send you the target's precise location!